Belpar Pet Care Centre Pet Services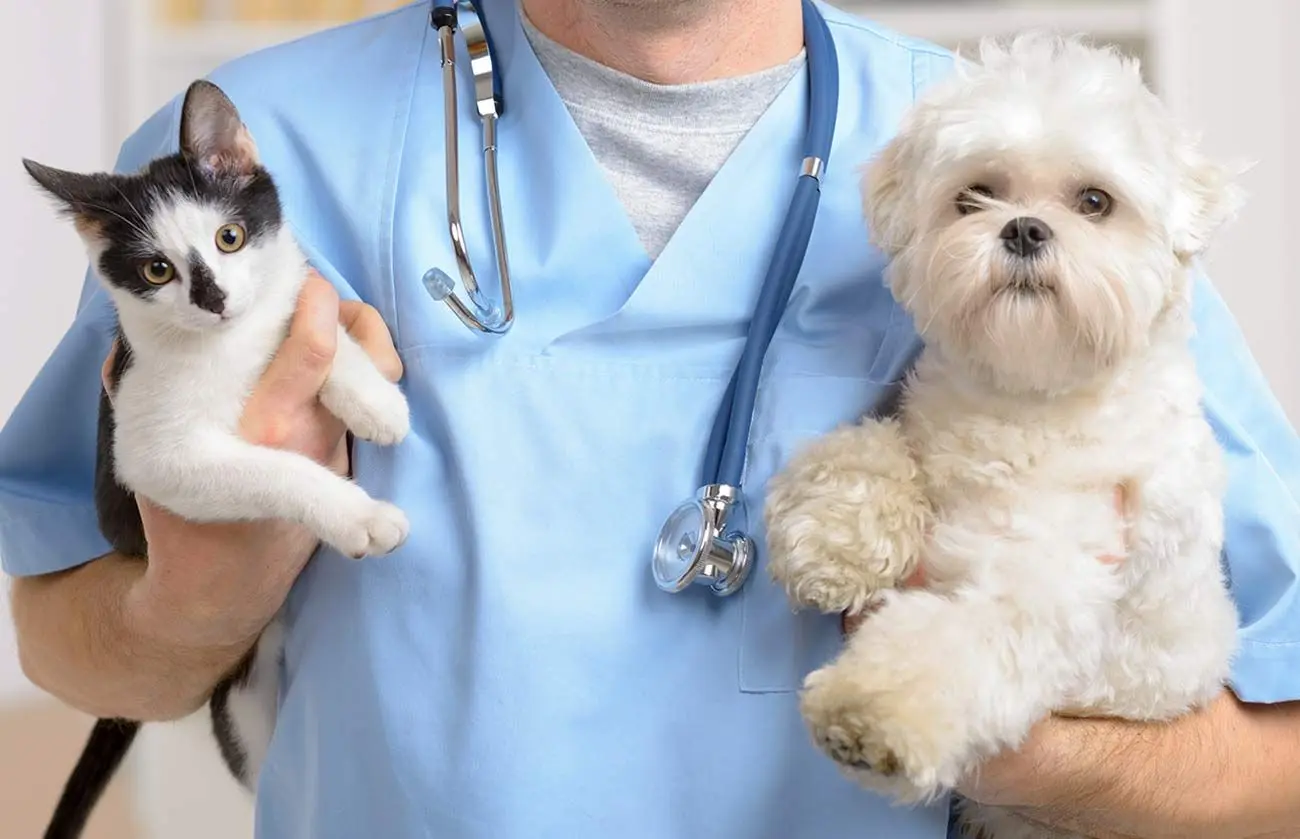 Belpar Pet Care Centre is a full-service veterinary hospital dedicated to giving your pets a happy and healthy life. Our Canton veterinarian team advocates preventative care as the best health care, but they're well-versed in emergency medicine, as well. No matter your veterinary needs, our vets are ready to care for your dog or cat.
Our Veterinarians Practice Preventive Care
Regular wellness exams are the key to keeping your pet happy and healthy. Beginning at eight weeks of age, our veterinarians advise wellness checkups four times in your pet's first year. During that year we'll perform a number of procedures designed to give your pet a solid foundation for good health. Among the procedures are:
Spaying and Neutering
Heartworm Treatment
Administering microchips
Pet Dental Care
Vaccinations
Senior Wellness Examinations
As your pet gets older, we advise yearly exams to make sure your pet remains healthy. During these exams we'll check for signs of serious illness as well as minor problems that can be dealt with right here in our office.
We'll check your pet's teeth, gums, and tongue for redness, swelling, or loose teeth. These symptoms can be signs of an infection deep inside the body, and are often the first sign your pet is sick. In case of any problems, we perform canine dentistry services.
As your pet ages, its needs for veterinary care increases. We advise you to bring senior pets into our office twice a year for geriatric wellness checkups. Older dogs and cats tend to develop more diseases and they're more likely to suffer from degenerative conditions. Checking their health twice a year is the best way we can catch problems while they're still easily treatable.
Diagnostic Services and Emergency Medicine Care
Even with the best of preventative care, accidents and illness happens. You can rely on our team to give your pet the best of care in the worst of emergencies. We have in-house laboratory equipment as well as state-of-the-art ultrasound and digital x-ray machines for more accurate diagnoses. As a full-service veterinary hospital, we offer a full range of veterinary surgery, both soft tissue and orthopedic. We have therapy laser machines for laser surgery, and offer K-9 rehabilitation services to help your pet while it's recovering. We have boarding facilities in case your pet needs an overnight stay or longer, and we'll give you dedicated follow up care until your pet is healthy and active once again.
Payments
Belpar Pet Care Centre accepts payment via cash, check, AMEX, MasterCard, Visa, and Discover. We also accept CareCredit & Scratchpay which allows our clients to have flexible payment options. So that we can continue to provide you high quality service utilizing the best medical technologies, we request that payment be made at the time services are rendered.
We provide estimates for all surgeries and hospitalizations. If you have not received an estimate, you are welcome to request one at any time for your expected charges.
Need a flexible payment plan? How about 6 months INTEREST FREE? No start up costs, no pre-payment penalties. Visit www.carecredit.com for more information or call our office.
Scratch Pay offers simple and affordable payment plans for large veterinary bills. Apply for Scratch Pay and check your interest rate any time without affecting your credit score. Scratch Pay can help get your pet the care they need


Learn More about Our Canton Veterinarian
Finding the right veterinarian to care for your dog or cat throughout its life is the key to raising a healthy pet and giving it a long life. If you're looking for a Massillon veterinarian or a veterinarian in Canton, call Belpar Pet Care Centre today at 330-492-8387. We'll be happy to make an appointment for you and your pet.