Senior Pets Care from Your Canton Veterinarian
In the United States, pets generally receive good veterinary care that allows them to be healthy well into their senior years. However, older animals often begin to develop health problems that require more frequent examinations, medication and other types of care to keep them physically comfortable and mentally fit. Our veterinarians can help to keep your older pet in good health so you can enjoy his company for as long as possible.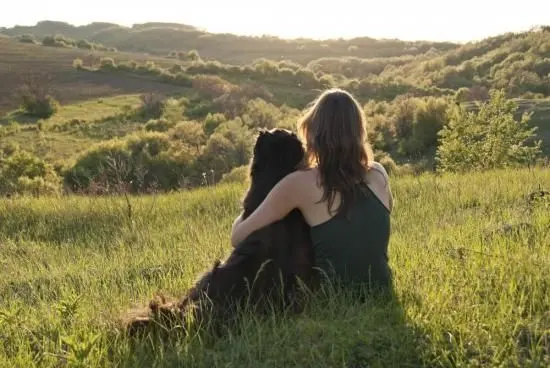 When Does A Pet Become A Senior Citizen?
Animals can be considered "older" at different ages. For example, small dog breeds live longer than large breeds, so a tiny dog would be considered a senior pet later than a bigger dog. In general, dogs are considered to be "older" when they reach 7 years of age. Cats also age at about the same rate as dogs but may live to 20 years or more, much longer than the average 12 to 14 years of a dog's lifespan. Perhaps the best way to determine if your pet is a senior citizen is to get regular physical examinations. Your Canton veterinarian will be able to detect the signs of aging and can provide the best recommendations for care during each age bracket.
Common Problems of Senior Pet Wellness
Your pet may begin to show problems with joint pain, groaning or taking a long time getting up from a lying position. The animal may have bowel or bladder problems, having accidents in the house after years of reliable training. A senior animal may lose weight or gain weight unexpectedly, leaving them vulnerable to a host of weight-related diseases. Lastly, a decline in mental health can begin to affect your pet's personality and behavior, causing him to wander more, appear confused, or become irritable. An experienced veterinarian can address these issues as part of regular Canton pet care.
What Types of Senior Pet Care is Needed?
Senior pets are subject to a number of health problems that can shorten their life spans, such as heart disease, cancer, kidney disease, liver disease, diabetes, joint disease, muscle weakness, mental decline. Older pets may also need more intensive dental care. When these problems occur, your pet may require dietary changes, regular medication, and possible surgery to relieve pain and improve the quality of life. Your Massillon veterinarian can advise you on the best types of care for your pet, as the years go by. Good quality care for older animals can extend their lifespan, so you can enjoy the company of your animal companion for many more years.
Contact Your Veterinarian Today!
Dr. Joseph Gainey and Dr. Vedessa Meluch have many years of experience in veterinary care for animals of all ages. We offer physical examinations, wellness care, vaccinations, pet dental care, diagnostic services, surgery and boarding to our clients. We can provide all aspects of senior pet wellness care. Call Belpar Pet Care Centre today at 330-492-8387 for an appointment to discuss appropriate veterinary care for your senior pet.