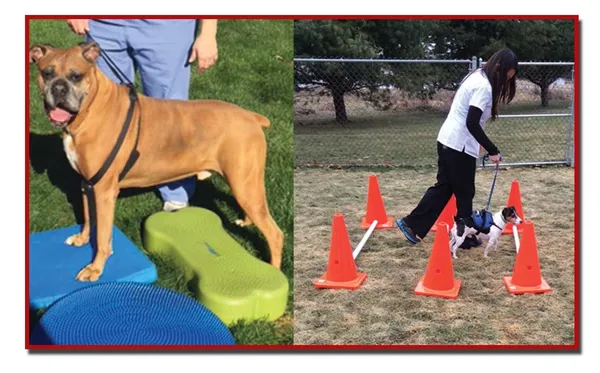 REHABILITATION
Rehabilitation is the treatment of injury or illness to decrease pain and restore function. Here at Belpar Pet Care Centre, we offer many different types of rehabilitation to help your pet restore maximal function and relieve pain.
---
THERAPY LASER
Laser Therapy accelerates the body's natural healing process through photo-bio-modulation. Laser therapy provides tangible benefits to our patients. Laser therapy is effective in treating chronic conditions, acute conditions, and post-surgical pain and inflammation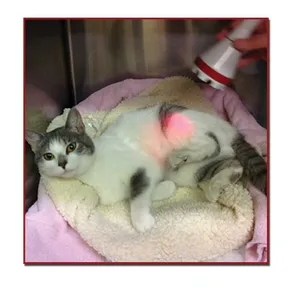 ---
THERMAL IMAGING
Digital Thermal Imaging can be a crucial and valuable "on the spot" visual tool in helping diagnose inflammation or lack of circulation and its exact location in your pet's body. A valuable tool used as an adjunct with diagnostic procedures. Thermal Imaging tells us what a physical exam cannot.
---
THERAPEUTIC ULTRASOUND
Therapeutic Ultrasound loosens scar tissue, increases circulation, and decreases pain. It uses sound waves to create a deep heat that penetrates 1-1.5 inches into soft tissue.
---
T.E.N.S./N.M.E.S.
Transcutaneous Electrical Nerve Stimulation is electrical stimulation used for pain management. Neuromuscular Electrical Stimulation is electrical stimulation that causes muscle contraction for muscle strengthening. These treatments are great for pets with limited mobility.
---
OTHER SERVICES
PHYSICAL REHABILITATION
THERAPY EXERCISES
LAND TREADMILL
CRYOTHERAPY
---