Pet Vaccinations at Belpar Pet Care Centre in Canton, OH
Your pets are part of the family here at Belpar Pet Care Centre. Because we want every dog and cat to be as safe and healthy as possible, we work hard to provide world-class preventative care for every stage of life. Canton's dogs and cats deserve a fighting chance against devastating diseases like rabies, and our pet vaccinations and other preventative shots and treatments give them just that.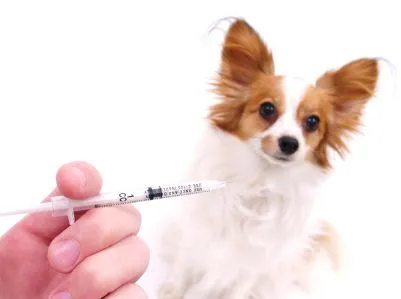 If you already rely on us to protect your pets from local mites and ticks, make sure you add vaccinations to their wellness regimen too. Our veterinarians truly care about each and every patient who comes in to see us, and we want to keep your pets on track too with a lifelong vaccination schedule.
Vaccinations for Puppies and Kittens
Congratulations! You have a brand new puppy or kitten. Now, how will you protect your new pet from the world around them? Puppies and kittens are still growing, so your veterinarian needs to intervene early in order to protect their sensitive immune systems.
We recommend a few series of vaccinations and booster vaccinations for puppies and kittens. Because they can't receive full adult doses at once, we will stagger them throughout the weeks ahead, making sure their bodies gradually learn how to ward off the worst health risks.
Rabies Vaccine for Dogs and Cats
Rabies is a fatal neurological condition that spreads through contact with infected wild animals. Because it's impossible to cure a rabies infection and infected animals are aggressive, you must prevent this disease before your pet is ever exposed. Like many modern cities, Canton protects its pet population by requiring rabies vaccinations for all dogs and cats.
We offer one-year and three-year rabies vaccinations for all our patients, including dogs and cats throughout the Canton area. Comply with local requirements and keep your pet's tags up-to-date with this life-saving vaccine, and don't forget to ask us about documentation rules.
Dog Vaccinations
In addition to rabies shots, we offer a variety of core and non-core canine vaccinations in Canton and the surrounding area. Our core dog vaccinations include shots that prevent the following diseases:
Canine Parvovirus

Distemper

Canine Hepatitis

Rabies
Because some dogs are exposed to additional threats or animals, we also offer non-core vaccinations for some patients. Talk to your veterinarian about your dog's lifestyle and risk factors. We may recommend vaccines for Bordetella, Leptospirosis and other communicable canine diseases.
Cat Vaccinations
Cats also face a variety of common but deadly diseases in Canton. Even if your cats live exclusively indoors, it's best to protect them with a round of core vaccines every year. These routine shots prevent the following feline diseases:
Feline Calcivirus

Feline Distemper

Feline Herpesvirus Type 1

Rabies
Learn More about Vaccinations
Call us today to schedule your pet's first round of vaccinations.