As your veterinarian, Belpar Pet Care Centre is your source for pet dental care.. We provide teeth cleaning and dental examinations to dogs and cats. Whether your pet is young or old, we can help your pet get the care he or she needs in order to maintain healthy teeth and gums.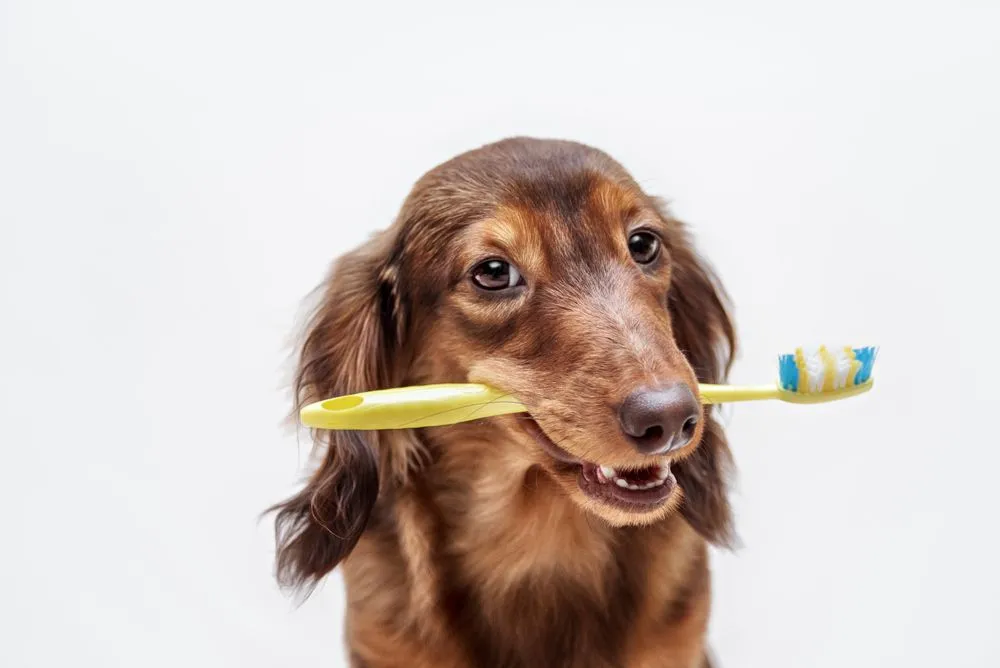 How You Can Take Care of Your Pet's Dental Hygiene
As a pet owner, you play an important role in the maintenance of your pet's oral hygiene. By brushing your pet's teeth, providing your pet with teeth-cleaning toys and by inspecting your pet's gums and teeth for signs of dental disease, you can help your pet maintain healthy teeth.
Many pets are resistant to tooth brushing at first. Training your pet to accept a tooth brushing routine can take time. In the beginning, we recommend simply rubbing your pet's teeth and gums with your fingers or with gauze. Introducing toothpaste and tooth brushes will happen once your pet is comfortable with your fingers in his or her mouth. We recommend brushing your pet's teeth regularly, even daily if possible. Doing these things will help your pet avoid periodontal disease and tooth infections.
Signs of Dental Disease in Pets
When you're inspecting your pet's teeth, you'll need to be able to recognize the signs of poor oral hygiene in your pet. The following are common symptoms of dental disease:
Yellow, brown or black spots on the teeth and gums.

Bad breath.

Loose teeth.

Chipped, cracked or missing teeth.

Bleeding gums.

Inability to chew properly.

Ulcers in the mouth.

Inflamed gums.
If you observe any of the symptoms above in your pet's mouth, it's important to bring your pet to the veterinarian for a checkup and tooth cleaning.
How Belpar Pet Care Centre Can Help Your Pet's Dental Hygiene
As your veterinarian, we recommend that your pet get his or her teeth cleaned and inspected at least once per year. We provide the following services to our pet patients:
Teeth cleaning. We'll remove the plaque buildup from your pet's teeth, then we'll polish your pet's teeth to prevent food from sticking to the enamel.

Dental examinations. We'll check your pet's teeth for signs of cavities, gum disease and infection. After your pet's dental examination, we'll recommend future treatments, like cavity fillings, if necessary.

Extractions. We'll remove any infected teeth that we can't save to ensure that your pet is comfortable and healthy.
Contact Us for Canton Pet Dental Care
At Belpar Pet Care Centre, we provide quality dental care to pets. We have the skill, expertise and equipment to restore your pet's teeth and gums. To make an appointment with us, call us today at 330-492-8387.